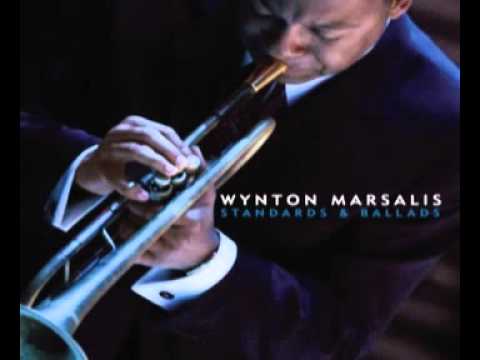 When my editor told me that Wynton Marsalis would be performing at the Elkhart Jazz Festival this summer, I was…I don't even know how to describe it. Honestly, "excited" just seems like a silly word at this point.
Growing up in New Orleans, jazz was all around me…second lines during Mardi Gras, songs on WWOZ, street musicians in the French Quarter, etc. And if you've ever seen a jazz funeral, you know there's something magic about it. In fact, one of my favorite memories was when a friend and I went to Snug Harbor to see Ellis Marsalis, Wynton Marsalis' piano-playing father. We were in high school, and I remember feeling like the cover charge was a lot of money. We almost turned away (it was probably $30ish for each of us), but I'm so happy that we didn't leave. It was amazing.
With that said, I've never seen Wynton Marsalis play live. The closest I've come was a live stream of his tribute to Louis Armstrong that I found online on the day after Christmas. I can't wait for June to get here. His music is sure to be on heavy rotation for the next few months. So, in celebration of today's big announcement, here is a playlist I created.
Listen to this playlist while you:
Check out Wynton Marsalis' website
Wait for the rest of the Elkhart Jazz Festival lineup to be announced
Count down the days until June 22
Elkhart Truth: Wynton Marsalis, 2013 Elkhart Jazz Festival Headliner
(If you don't already have Spotify, sign up for free here.)
Email me at abarbazon@etruth.com. Follow me on Twitter and Facebook.
Share and Enjoy