Day One of Notre Dame's preseason camp is in the books.
Since the first four days of practice at Shiloh Park in Marion, Ind., were closed to the media, we'll have to rely on the Fighting Irish Digital Media's recap for our insight. FIDM released a 3-minute video yesterday with a glance inside of Day 1 and a post-practice interview with head coach Brian Kelly.
Shiloh Park looks like the serene, isolated place Kelly had in mind for his players. The football fields are bordered by trees, and there is no one else around besides those involved with the football team.
Contact drills don't start for a few days, but it's nice to see football happening at (or away from) Notre Dame again.
From the brief look the video offers, running back George Atkinson is taking reps with the first-team offense. No surprise there. We also get our first glimpses of big-name freshmen Greg Bryant, Jaylon Smith and Max Redfield running drills.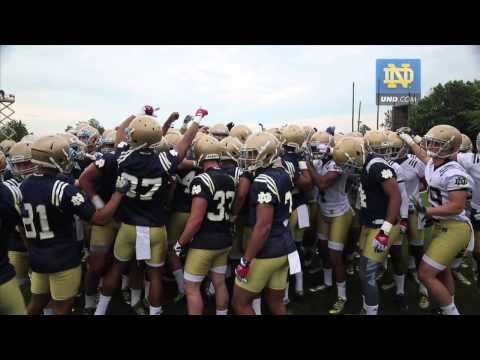 Bryant and fellow freshmen Will Fuller and Cole Luke were specially mentioned as first-day standouts by Kelly, though he quickly added that he's not ready to send any of them trophies quite yet.
"But, you know, those are just a couple of names," Kelly said. "I don't want our fans to start talking about them the next All-American. I'm just saying there's some real good depth out here across the board."
For a full look at the FIDM's post-practice interview with Kelly, check the YouTube video below.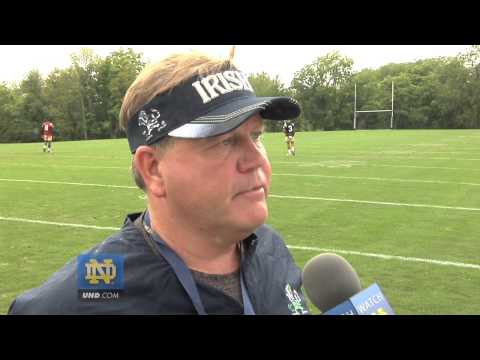 Share and Enjoy